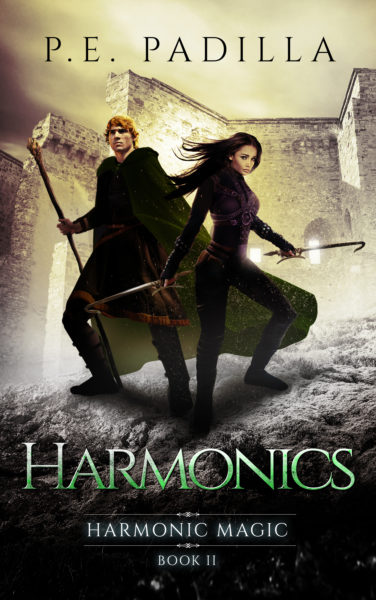 There's a new evil in Gythe. In the second book of the Harmonic Magic series, Sam and Nalia, after spending a year and a half in Telani, return to Nalia's home world. Their homecoming is not as they would like as a new powerful rohw-user has arisen and is moving to destroy the fledgling government put in place after the Gray Man's demise. Again, Sam is caught up in events beyond his control and this time the danger threatens more than just himself but the safety of everyone in Gythe.
About the Book
A fledgling government in threat of extinction. Three artifacts of power that hold the key to safety, or to doom. A powerful energy user who will stop at nothing to rule over all.
Sam Sharp faces the end of all he knows and loves on his adopted world of Gythe. Ayim Rasaad, mage and expert fighter, along with her army of humans and mutated creatures, searches for three items of power. If she collects them, she will be unstoppable in her plot to conquer the world.
With only the smallest seed of a plan and not nearly enough information to act with certainty, Sam and his allies must foil Rasaad's campaign or watch as Gythe is plunged into the darkness of her tyrannical rule. The people call him the Hero of Gythe. Now he needs to prove that he deserves the title.
Other Books in "Harmonic Magic"
Disclosure of Material Connection: Some of the links in the page above are "affiliate links." This means if you click on the link and purchase the item, I will receive an affiliate commission. I am disclosing this in accordance with the Federal Trade Commission's
16 CFR, Part 255
: "Guides Concerning the Use of Endorsements and Testimonials in Advertising."