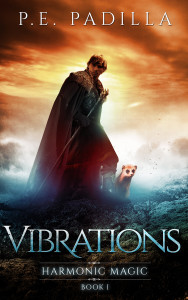 From November 17 through November 21, 2015, Vibrations: Harmonic Magic Book 1 is on sale for just 99¢. If you haven't read the start of the Harmonic Magic series, now's your chance. See what readers have been saying about the book:
"Most fascinating fantasy/science fiction novel that I have read in a while. Once I started, there was no way for me to put it down."

"The cast of characters is great. Everyone is fleshed out well…"
"I was initially hesitant but so glad I read this book. So many new ideas and concepts are presented to the reader on this journey of adventure and discovery."
"Just when I think the bookstore is empty a good book is found."
Join the crowd!