So, it the fall season. It may just be my writer's imagination buffeting my mind with stray images and thoughts, but in thinking of the season, the snippet of lyric from a well-known children's song keeps repeating in my head. Do you recognize it?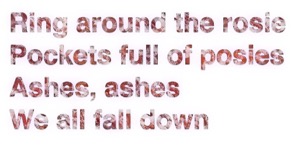 Now, I'll admit that it's sort of a morbid thing to think about, considering the popular interpretation that this particular rhyme is referring to plagues that killed hundreds of thousands of people in Europe in the Middle Ages. But really, isn't the fall seaons about dying and non-action anyway?
If you think things are getting darker and darker as this article goes on, well, that's a normal part of the fall season, too, isn't it?
Do you save daylight?
In the United States (at least in the states that participate), the clocks were just turned back this last weekend to go from Daylight Saving Time to Standard Time, wreaking havoc with many people's regular daily rhythms. And yes, days are now darker in the afternoon. If you are in an area that doesn't follow the ridiculous practice, consider yourself lucky.
But I digress. It's true that the fall is dark and nature begins to slow things down, even in a relatively moderate weather pattern like Southern California where I live. But that doesn't mean people necessarily follow suit. Holidays, cold-weather sports, and other seasonal activities make the months from October through December some peoples' favorite time of the year.
Falling Faster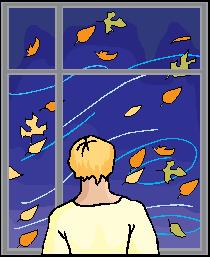 And you know what else? All activities involving books increase during this time of year. Sales, events, even publishing is thriving in the fall months. From National Novel Writer's Month (NaNoWriMo; see my posting from my experience with it in 2015 or my post on what NaNoWriMo is) and special sale prices to multi-author boxed sets, it's a good time to be a reader. Or an author.
So, it's not all doom and gloom. We can all fall down, but there's nothing saying we need to stay down. Enjoy the cooler weather (if you're in the part of the world where it is indeed cooler at this time of year), pick up a book by your favorite author, and let your imagination take you where it will.
I plan on having a good fall season. How about you?