Here are some of the things I'm working on. I'll try to update this page when there are significant events.
Harmonics (Harmonic Magic Book 2)
The narrator (Brian Callanan) is finishing up the narration for Harmonics. After submitting it to ACX later this week, it will be a few weeks until they finish their quality assurance checks and it launches. I expect it to be available by the middle of June.
Ix novella
I have finished writing this story, but have not had a chance to start edits yet. This one will be available exclusively to my PEP News members. With the other projects I have going right now, I'm not sure when this one will be finished.
Resonance (Harmonic Magic Book 3)
Books 2 and 3 of the Harmonic Magic series are one long story broken into two parts (though they are complete stories in themselves; Harmonics is NOT just a teaser for the third book). I have completed the writing of this book. I have yet to do the series of self-edits before sending it off to the editor. I'm hoping to have this one out in the summer of 2017. I don't have the cover art yet.
Water & Flame (Witches of the Elements Series, Book 1)
Water & Flame is out in print and e-book versions. Click on the cover for more information on the book.

Unmasked  (Unlikely Hero Series Book 2)
I am completing the structuring of this book and will begin writing it in earnest this week. I'm trying to structure the two remaining books in the trilogy at the same time, so hopefully that will reduce the time between when the second and third books are launched.
Magic After Dark Boxed Set
I, along with twenty-two other authors, have collaborated to create this massive boxed set of novels in the fantasy, paranormal, and romance genres. It's on preorder on Amazon right now and contains my brand new novel, Wanderer's Song (Song of Prophecy Book 1). Official launch date is June 20, 2017.
Click on the cover art or here to see the freebies being offered for preordering the boxed set now for only 99 cents.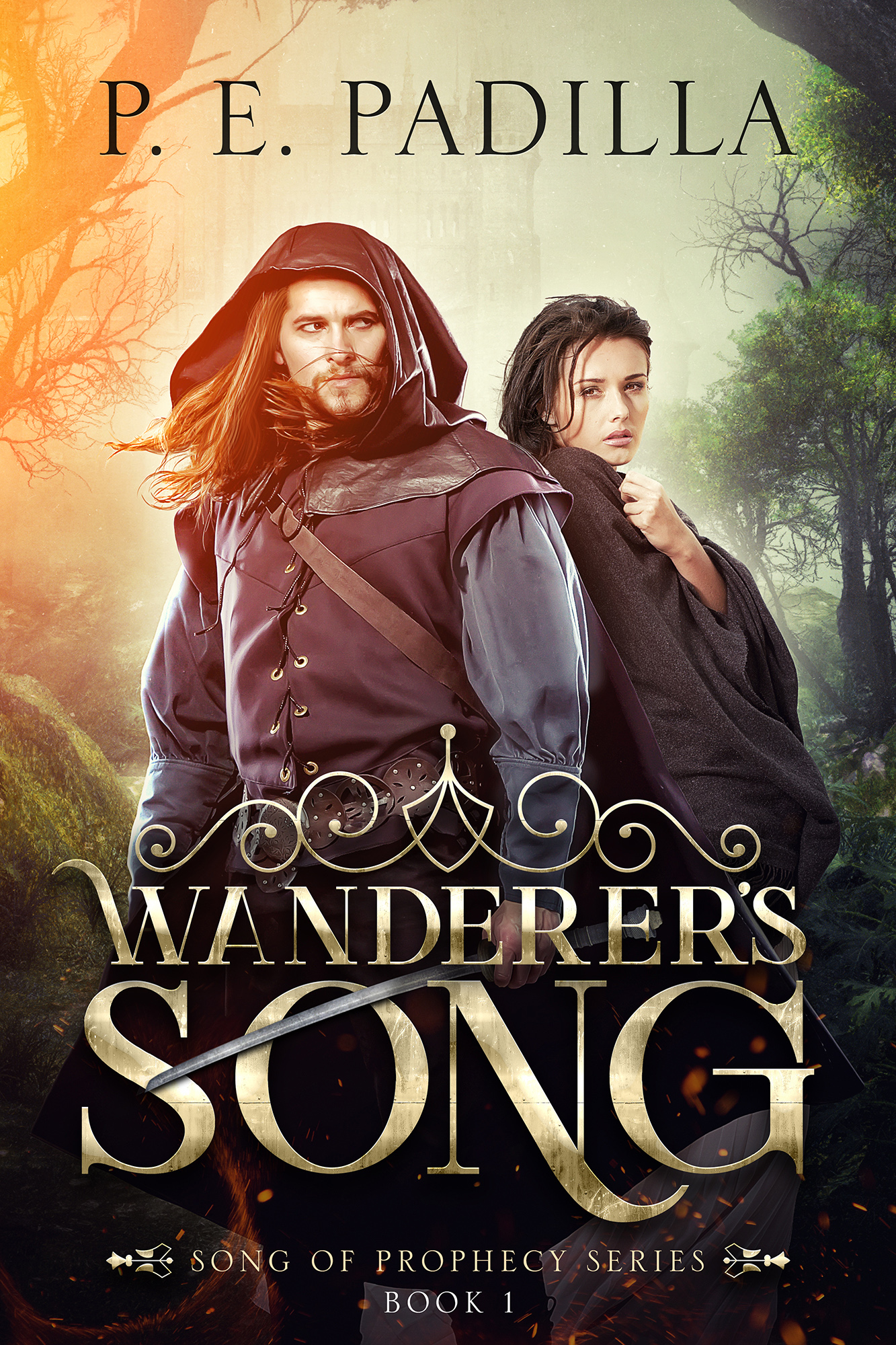 The free stuff includes complete e-books and an exclusive Magic After Dark coloring book. Here is the cover art for Wanderer's Song.
Myths & Magic Boxed Set
I am also part of another boxed set that will not launch until August 2017. This set will include my brand new novel Shadowling (book 1 of the Shadowling series). It is now available for preorder. Click on the cover art or here to go to a page with freebies for preordering the boxed set at 99 cents (15 free e-books and an exclusive Myths & Magic coloring book). I'll add the cover art for Shadowling once I have it.